Targeting Cost Excellence in Mining
"Efficiency is doing the thing right. Effectiveness is doing the right thing." Peter Drucker
According to a PWC assessment released earlier this year, "… improved performance will continue in 2018, as companies continue to reap the benefits of the upswing in the mining cycle". However, they also flag the inevitability of rising costs!
Half way through 2018 and we are already seeing rising cost pressures from oil & labour related activities. It is easy to get lulled into a sense of comfort when commodity prices and demand are high.
If we wish to maximise current opportunities then it is imperative to keep a tight controlling hand on costs.
Technology Unlocks the Power of Information
Today it is necessary that the organisation can adapt to change quickly and effectively. Part of this is being able to quickly review and assess the impact of day to day operational decisions to manage change and to ensure planned outcomes are being achieved.
Decisions must be underpinned by a clear understanding of costs and drivers and they must be driven by outcomes that are both planned and measurable. In order to assess the effectiveness of outcomes, access to timely and accurate information is essential.
The ability to support these requirements is heavily dependent on the technology available to the organisation. An easy to use yet comprehensive tool set accessible to all cost owners is essential to provide a clear picture of the efficiency of operational outcomes. Ultimately timely and accurate information is the key to sustainable cost reduction and margin improvement.
More about Visibility of cost Drivers...
Cost Excellence Value Chain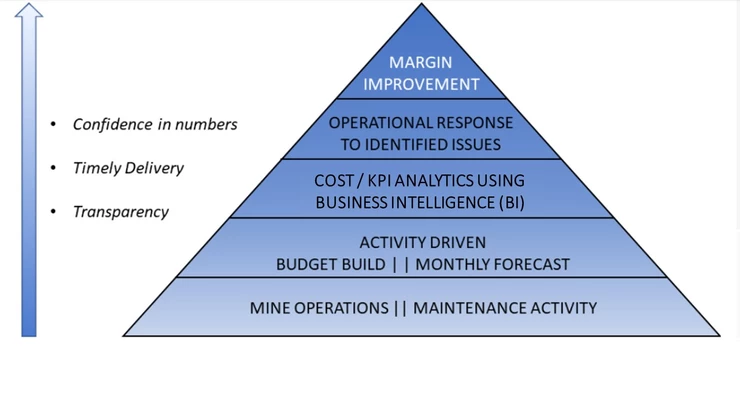 Quality software, skilled consultants, Cost Excellence methodology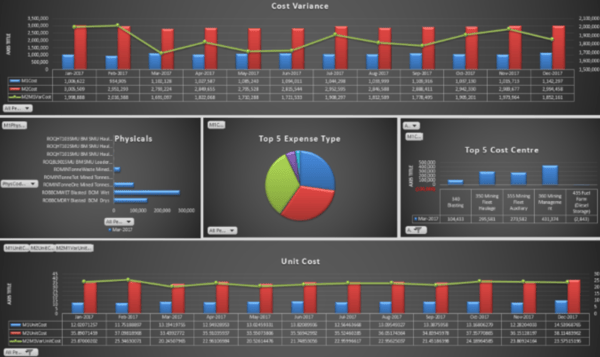 Mine Operations Budgeting, Forecasting, BI Reporting Software & Cost Excellence Strategy
Replace spreadsheet budgets with simple physicals based budget software

Continuous forecasting is a 2 hour process.

Monthly Cost and KPI analysis pre-configured for every manager and cost owner.

One source of the truth! Operational management and board reports at the press of a button.

Cost understanding & continuous cost challenge becomes a monthly process.

Software that is so easy to use that your cost owners will take ownership of their costs.

Visibility to see and understand your costs – everyone has confidence in budgets & forecasts.
Read more about: Planning Software...
Maintenance Budgeting, Forecasting, BI Reporting Software & Cost Excellence Strategy
Do your accountants and maintenance planners speak different languages???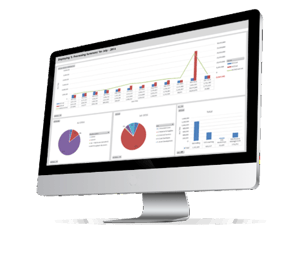 Powerful Ramesys BI reporting drills down from monthly Cost Variances to the detail level of tasks both planned and actually performed.

Work management analysis provides planners with visibility into daily work requirements, and the ability to quickly identify deviations from plan.
Read more: Reporting & Analytics...


Planners can focus on work delivery, Backlog management, PM improvement, manpower planning.

Quickly and easily prepare a Zero based Budget, forecast, or what-if scenario by Equipment and maintenance Task with detail to the resource (BOM) level.
Read more: Maintenance Budgeting...




Our People
Our consultants all have strong backgrounds in financial systems and cost management and all are highly outcomes focussed. We have been delivering Cost Excellence solutions to the mining industry for over 15 years.
Our proven delivery process follows a well tried and proven program that ensures rapid engagement and alignment of all your personnel with your cost improvement objectives. We understand that software is an enabler of improvement and our delivery approach aims to ensure you are on the path to process and cost improvement.
ERP Support (Pronto)
Ramesys Global's ERP Team performs a wide range of ERP services based on our in-house Pronto Xi capability as well as our experience dealing with a broad range of other ERP software.Our highly experienced ERP consultants works closely with your organisation to understand requirements and processes to help you get the most out of your current ERP software. We help identify the best path forward to ensure systems are aligned with business direction and vision.
Read more about our ERP Support...