Forecasting with Confidence
"Leading organizations widely acknowledge that forecasting is at the heart of the performance management process and is potentially a significant driver of business value and investor confidence — a view this research confirms." – Scott Parker, Head of Financial Management, KPMG International.
In an effort to understand how CFOs are using the discipline of forecasting to improve business decision-making and support their effort to provide guidance to external stakeholders, KPMG International commissioned the Economist Intelligence Unit (EIU) to examine how leading organizations enhance the reliability and confidence of forecasts and, as a result, create measurable business value.
The survey found that when conducted rigorously, forecasting can become a critical management capability enabling the business to drive and sustain long-term value. Success depends largely on the discipline applied to supporting processes; the integrity of financial, operational, and external information; and the support of leadership and organizational culture.
The report's key findings include:
Unreliable forecasts cost organizations money
Over the last three years, only one percent of firms have hit forecast exactly, and just 22 percent have come within five percent either way. On average, forecasts have been out by 13 percent*.
Executives in the survey estimate that such errors have directly knocked six percent off their share prices over the same period, a significant part of which resulted from investor reaction.
The impact of poor forecasting has a deeper effect through its impact on strategic and operational choices. Although other factors are undoubtedly at play, firms with forecasts that came within five percent of actual saw share prices increase by 46 percent over the last three years, compared with 34 percent for others. Clearly, good forecasting pays.
The process needs fixing
Finance executives in the survey point to three main process areas where improvements need to be made to enable more reliable forecasting. The first priority, cited by 42 percent of respondents is the need to use technology to automate the forecasting process. A similar proportion believe scenario planning would be a useful tool to understand future developments that could impact the forecast.
Finally, 40 percent of respondents also believe rolling forecasts would be highly beneficial in improving their performance in this area.
Read the complete report: Forecasting with Confidence, KPMG
___________________________________________________________________________
RAMESYS GLOBAL - Reliable Forecasting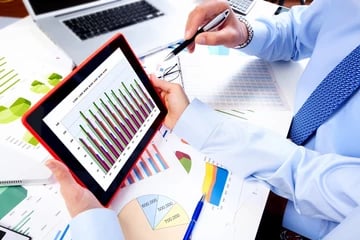 For many years now, Ramesys Global has been helping our clients to implement simple processes supporting delivery of reliable monthly forecasts. As a consequence, management confidence in forecasts and guidances delivered to their stakeholders has greatly increased, and overall profitability has improved.
Read more about: Establishing sound forecasting practices in mining operations