Abstract: Managing the Maintenance Budget, Robert Peffen, 2014
In this article Peffen explains, in simple layman terms, the importance of a well-developed maintenance budget that both maintenance and non-maintenance readers will understand, and appreciate the importance of the budget as part of the maintenance manager's ability to deliver successful maintenance outcomes to an organisation.
Peffen notes that controlling maintenance costs against a budget is a key responsibility of a maintenance manager but the success of the maintenance manager is also dependant on maintaining or actually improving equipment availability and reliability.

He asserts that the ability of the maintenance manager to control maintenance costs relies on how well developed the maintenance budget is, and that the quality of the maintenance budget can have a dramatic positive or negative impact upon the maintenance costs and outcomes of a business.

Peffen notes that typically maintenance costs are tracked by Finance against a cost centre by labour, materials, contractors and other related expense types. However without a well-developed maintenance budget cost control is then dependant on the maintenance manager to further define costs against the budget. This can be an onerous task and limited by information available from the ERP or CMMS system.
Peffen observes that cost control can be further limited by lack of a well-developed work management system, including job planning, scheduling and data collection. Without access to information and systems in place, maintenance cost management and control is difficult, if not impossible, and Peffen likens it to "looking through an out of focus lens".

Budget Development
Peffen goes on to discuss budget development and that it is not an insignificant or quick task and realistically it is an incremental three year process. Typically the first year will require the most effort where budget costs will be an estimate. But through an effective variance analysis process the second year will see maintenance activities measured against a more refined budget and as the budget and process is established it becomes significantly easier in subsequent years. The third year, and moving forward, will see further refinements and asset management and cost improvement opportunities will become clearly identifiable.

Work Management System
Peffen also discusses the importance of a well-structured work management system to support a cost effective maintenance function. This includes establishing effective work approval, planning and scheduling systems. Peffen states that it is three to five times more expensive to perform unplanned maintenance work and five to ten times more expensive to perform emergency or catastrophic breakdown work. In addition not only is well planned and scheduled work significantly cheaper but it is typically of a higher quality.

Data, Reporting and KPI Metrics
Peffen defines the steps in building and managing the maintenance budget and cost control and identifies collecting and analysing data on maintenance work as a key component. He specifically discusses the importance of variance analysis and establishing performance metrics to track how well work is identified, planned, scheduled and performed.

Long Range Planning
Peffen touches on the importance of long-range planning. With constant pressure to reduce costs in the short term, the maintenance manager can be forced to compromise reliability by deferring spending. This will clearly only result in an ongoing and long term reduction of performance with increased and inefficient spending on reactive maintenance.

To summarise Peffen identifies that the maintenance manager has two key deliverables, equipment performance and reliability, and controlling or even reducing maintenance costs. It may appear that these are competing objectives and the maintenance manager is facing a double edged sword, it is impossible to simply cut maintenance spending and achieve reliable equipment performance.

His article spells out clear responsibilities and steps for a successful maintenance manager and function. In the long term executing maintenance against a well-developed budget increases reliability, through better planned work, and reduces costs through identifying assets for improvement.

Read the full article here.


---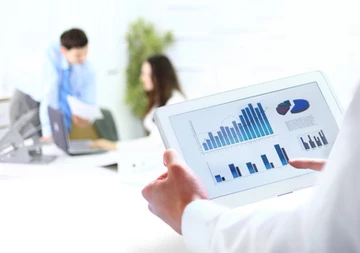 Ramesys Global

We have been developing cost management and reporting solutions to the mining industry for over 20 years.

Our Maintenance Budgeting and Reporting System removes the need for spreadsheet budgets, and all the associated issues, and gives you the ability to easily build maintenance budgets, forecasts, long range strategies and what-if scenarios with KPI dashboards and variance analysis reports at the department, asset and task level with drill down options to transaction level. And all of this is delivered at the press of a button.

Find out more about: Our Maintenance Budgeting Software and Cost Management solutions.